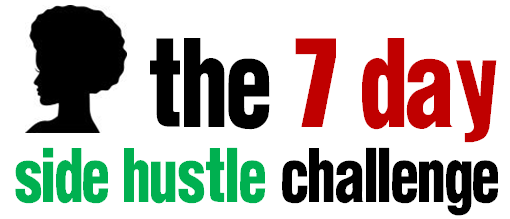 This is the Day 7 post for the 7-Day Side Hustle Challenge. Learn more and join us here!
With all the things that are needed to build a successful side hustle, it can be pretty overwhelming to try to do it all on your own. So today, after all the work you put in this week, you're going to take a deep breath and reach out and ask someone for help.
How? Well, chances are, you don't talk to the people in your network who could help you as much as you could. Yes, it's nice to post updates on Facebook and Twitter, but alas, everyone is not on those social networks, and even if they are, you can probably assume that they don't read every single update you post. So, take a few moments today to do the following:
Think of someone who might be able to help you with your side hustle – either with spreading the word or actually creating the product or service. This could be a friend, family member, mentor, trusted colleague or even a fellow blogger.
Write an email, make a phone call or send a text to ask them to do something specific to help further your new business goals. Be sure you update them on what you're working on. Specific asks could be to promote your product or service on social media, give you ideas for how you could best move forward or to introduce you to someone in their network who may be interested in supporting your work.
Whether they say yes or no, thank them for their time and think of ways that you can help them in the future. And if they can't help you, move on to the next person on your list. Like my mom says, one monkey don't stop no show!
I guarantee that there's someone in your world that is willing to help you with your side hustle and get you to where you want to go!
After you've made your ask (yes, do it right now LOL), please share your experience with us in the comments! From whom did you ask for help and what did you ask for help with?
Comments
comments