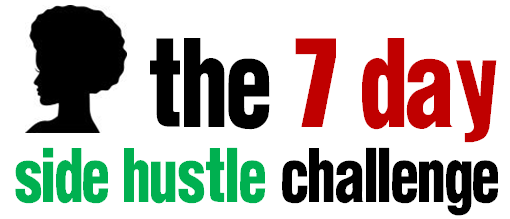 This is the Day 4 post for the 7-Day Side Hustle Challenge. Learn more and join us here!
Now that you have a clear idea of how to talk about yourself in relation to your side hustle, it's time to start telling the world – online! These days, you are able to do this cheaply and easily using a simple blog as your website. (Yes, if you already have a blog, you really don't need a separate website!) For today's assignment, you have two options depending on whether you have a website yet. If you don't have a website yet, start a blog using Option #1. If you already have a website, improve it using Option #2.
Option #1: Create Your Website
If you don't have a professional blog yet, I highly recommend you download my FREE ebook, The Complete Beginner's Guide to Starting a Blog. Geared toward newbie bloggers, this easy-to-read guide will take you from soup to nuts in terms of your blog concept, software, design, content, promotion and analytics. Longtime bloggers will also benefit from the marketing angle of the ebook which outlines how to build your personal brand online through blogging.
After you get the technical stuff out of the way, the best ways to make your blog work for you in your side hustle are to:
Use it to promote your personal brand and become the "go-to" person in your niche.
Write and share great content that helps your audience.
Promote the hell out of it.
Option #2: Improve Your Website
If you already have a website, use today to write or tweak your about page using the bio you crafted yesterday. Your about page may include some or all of the following:
A welcome message
Your bio
A professional-looking photo of yourself
A brief explanation on what your site is about
Links to some of your best blog posts that illustrate the essence of your personal brand
You can title your about page simply "about" or perhaps one of the following:
About the author
About me
About (your name here)
About this blog
What this blog is about
Who is (your name here)?
Need more inspiration? Check out these awesome about pages from some popular folks in the professional blogosphere:
Once you create or improve your website, post the link in the comments section below! It may also be useful to look at other participant's sites to obtain ideas or to offer feedback.
Comments
comments