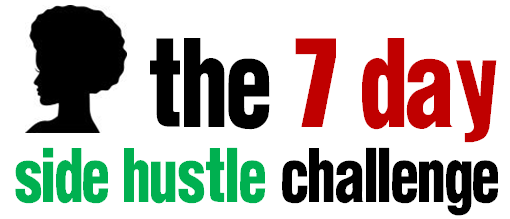 This is the Day 1 post for the 7-Day Side Hustle Challenge. Learn more and join us here!
Even when we think we have a great business idea, it can still be a fuzzy concept until we're put into a situation where we have to explain it to someone else. Our first exercise will be to define your side hustle in a way that others can easily understand by answering the three questions below:
Three questions to ask yourself to help define your side hustle:
What am I selling? (What is your product or service? Describe its attributes. What do people receive when they pay you? Be as specific as possible.)
Who am I selling it to? (Who is your target market or audience? What are the characteristics of the people who would want to buy your product or service? What is their gender? Where do they live? Again, be as specific as possible.)
What's so great about what I'm selling? (What are the benefits to the people who use your product or service? Why would they like it? What great things have other people said about it?)
Post your answers to the questions above in the comments! Writing this out will help you define and refine your side hustle and help you begin to talk about it more frequently and market it more effectively.
Comments
comments