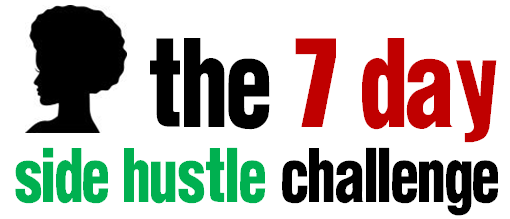 This is the Day 2 post for the 7-Day Side Hustle Challenge. Learn more and join us here!
Yesterday, you defined your side hustle and got specific about what you're selling on the side. For those that are not yet in the process of selling your product or service yet, it may have been difficult to articulate, but at the very least, you're much closer to being able to market yourself effectively.
Once you're clear on what your side hustle is, then you should begin to build your personal brand around it. What is a personal brand? It's essentially your reputation. It's what people say about you when you're not in the room. And if you want to start a side hustle, you're going to have to start developing a reputation as the person who has experience or expertise on the particular topic or interest area related to your product or service.
One exercise that I often do with my clients to begin to refine their brand is the three-word brand exercise. Your assignment for today is to answer the following question to help you develop your personal brand:
What three characteristics  do I want my potential clients and customers to think of when they think about me?
These can be personal or professional attributes, experiences, expertise, values or accomplishments that you want to be known for in your business.
Post your "three-word brand" in the comments! Having a clear idea of the personal brand you want to portray is critical in being able to sell yourself and your hustle.
Comments
comments