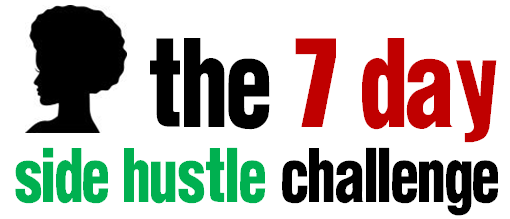 This is the Day 5 post for the 7-Day Side Hustle Challenge. Learn more and join us here!
Now that you have a functional website that tells people who you are and what your side hustle is, you can begin selling your products or services. Depending on what you're selling, one of these three methods may work for you in helping to monetize your passion.
Set Up a Paypal Account
To be able to sell your products online through your website, you will need a way to collect money. No matter what you're selling, you can host a "buy now" button on your site that people can click on to purchase your product. Most merchants use Paypal, which is super easy to set up as long as you have a credit card or bank account to route the money through. Go to the Paypal website to get started. (Note: It will take Paypal a few days to confirm your bank account, etc.)
Create a Hire Me Page
Adding a "Hire Me" page to your website is a great way to let your readers know that you are open for business, whether it be consulting, freelance writing, speaking engagements, etc. On your "hire me" page, you want to list your services and what you clients will receive when they work with you.
Here are a few examples of "Hire Me" pages that you might use for inspiration:
Blog Advertising
If your side hustle has something to do with monetizing your website itself, then you will need to sign up for a service to serve advertisements on your blog. Here are a few of the most popular ones that many bloggers sign up with to earn extra money online:
How will you monetize your side hustle and actually start selling your products or services? It may be useful to look at the techniques that others are using or offer feedback on their ideas.
Comments
comments