REPLAYS AVAILABLE UNTIL SUNDAY, OCTOBER 15!
Queen, it's time for you to start making a LOT more money in your business…
So that you can do things like:
Quit your job
Pay yourself a 6-figure salary
Hire a team to support you in the business AND at home
Travel to all your "bucket list" destinations
Buy the best health insurance for you and your family
Set yourself up for retirement
Purchase or pay off your dream home
Increase your giving and philanthropy
Become debt-free
…and so much more!
Join me for The 6-Figure Queen Masterclass, a FREE 3-day training for Black women coaches who are ready to grow their business to $100K and beyond – on their own terms.
You will learn a blueprint that will not only show you exactly how to generate your first $100K in revenue, but eventually be able to pay yourself a 6-figure SALARY and fund your ideal lifestyle!
Are you ready to become a 6-Figure Queen? Your journey begins now…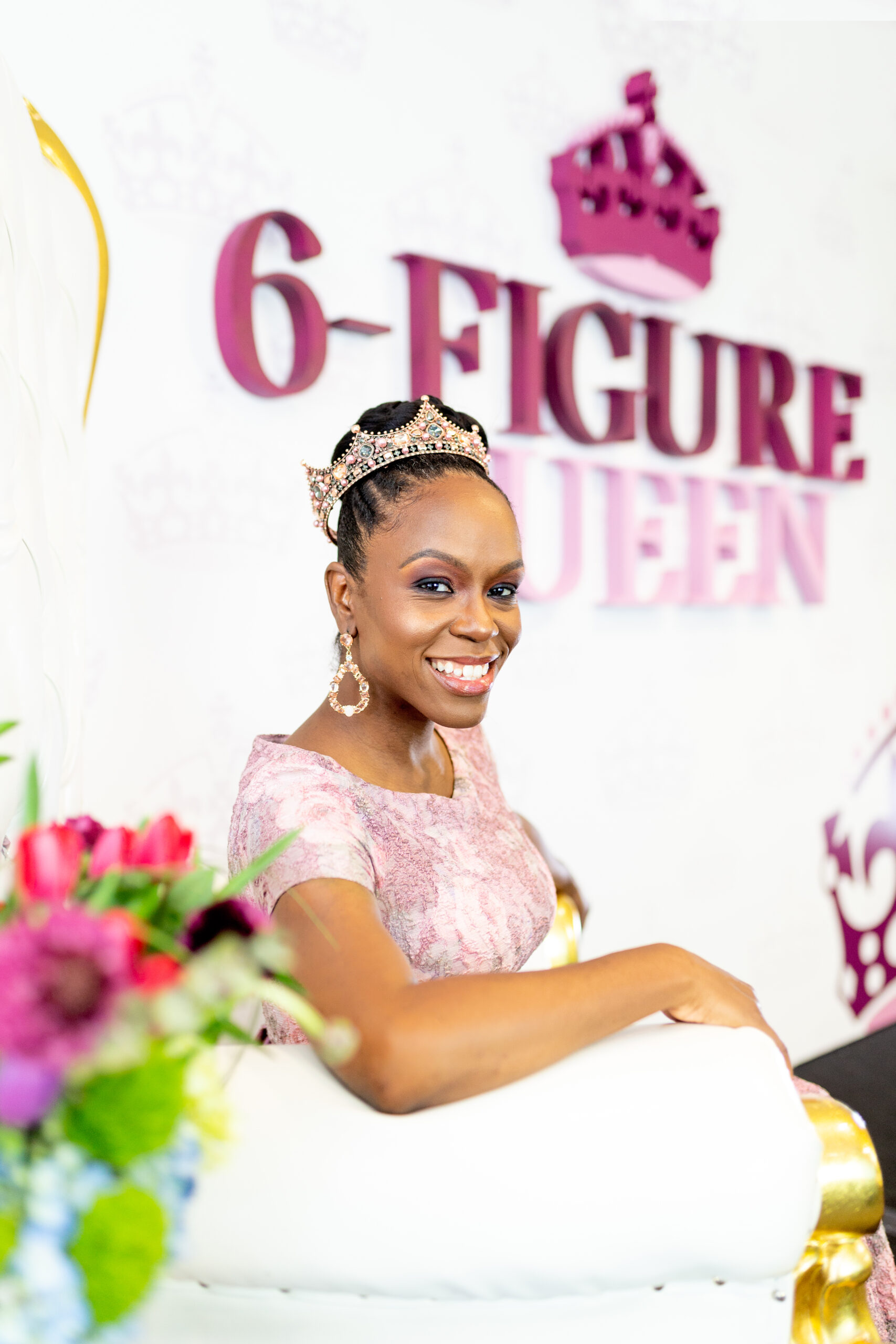 DAY 1: YOUR 6-FIGURE
OFFER SUITE
DAY 2: YOUR 6-FIGURE MARKETING STRATEGY
According to the Forrester research firm, the number of buying interactions needed before making a sale increased during the pandemic from 17 to 27! 
Which means that now, you have to be more visible online to get seen by your ideal clients. 
On Day 2, you will learn which 
marketing strategies are working right now
 for generating leads daily, even without 
a fancy website, expensive ads or thousands of followers on social media.
DAY 3: YOUR 6-FIGURE
SALES PROCESS
Now that you have a great offer and warm leads for that offer, it's time to close the sale! On Day 3, I'll teach you my 4-part sales formula that you can repeat over and over again to grow your coaching business in Quarter 4. I'll break down the fastest path to cash so that you can start turning more of your leads into paying clients. This is how you finish the year strong and go into 2024 with a foundation for your first 6-figure year!