What if you spent
the next 12 months
manifesting your vision?
Where do you want to be one year from now?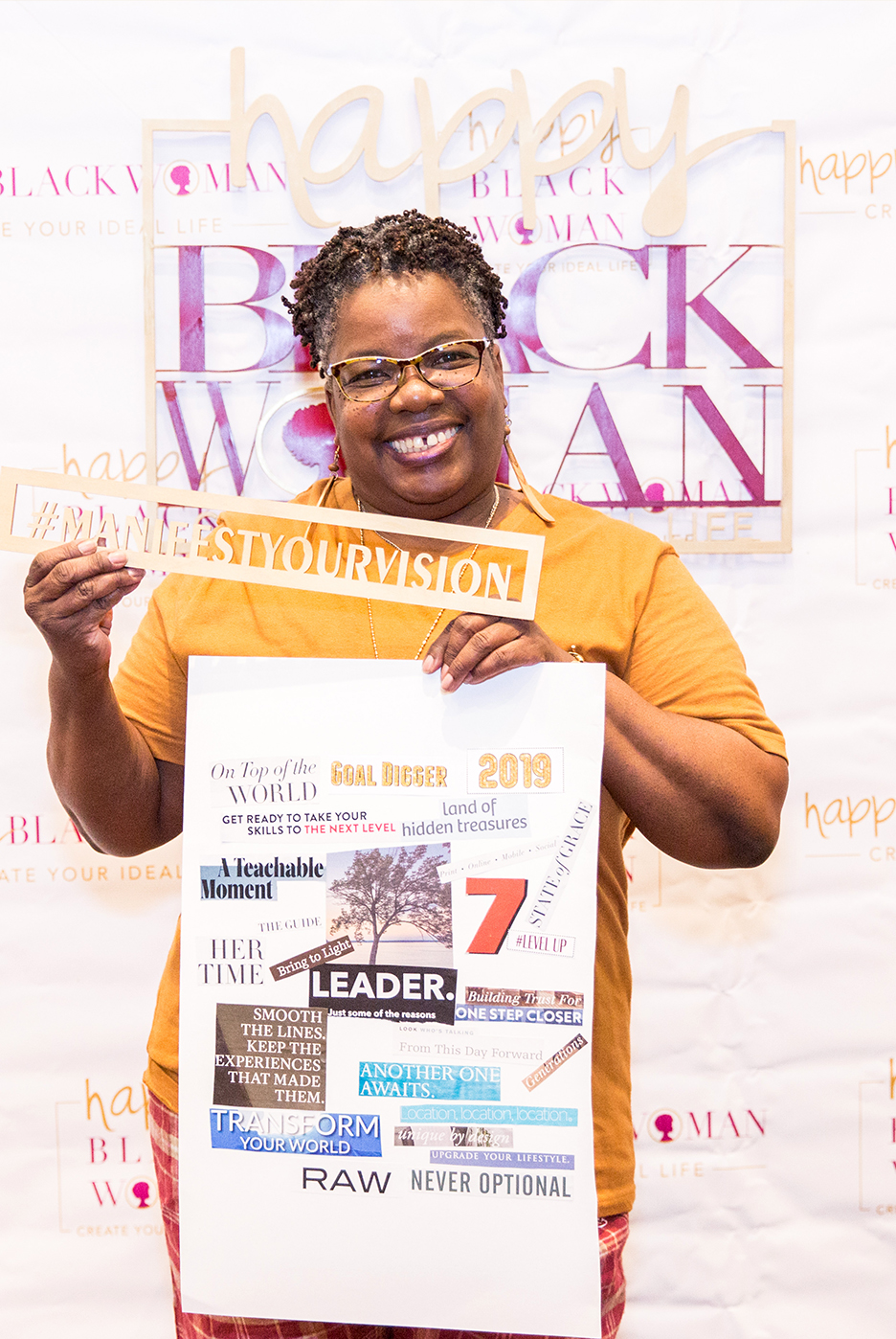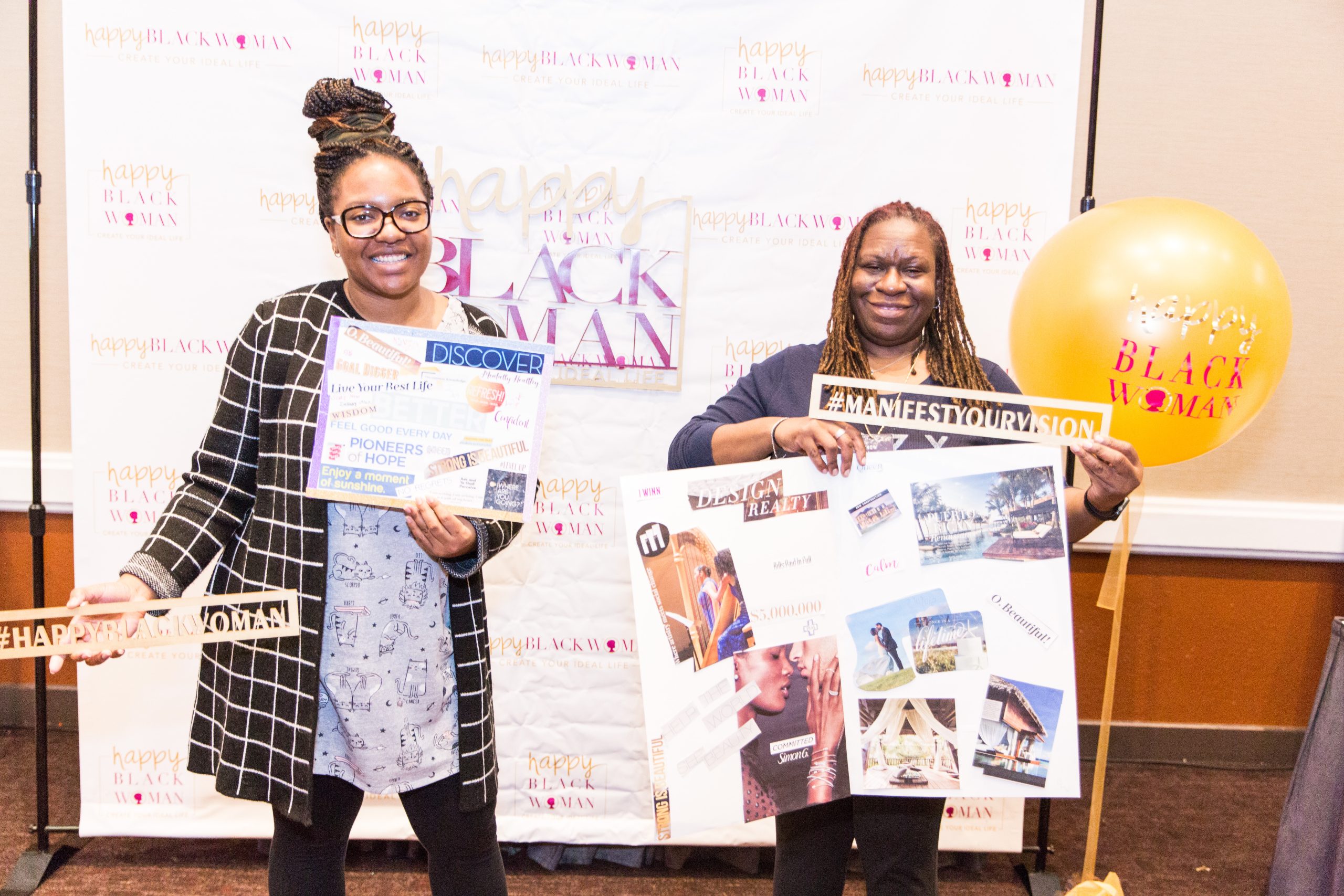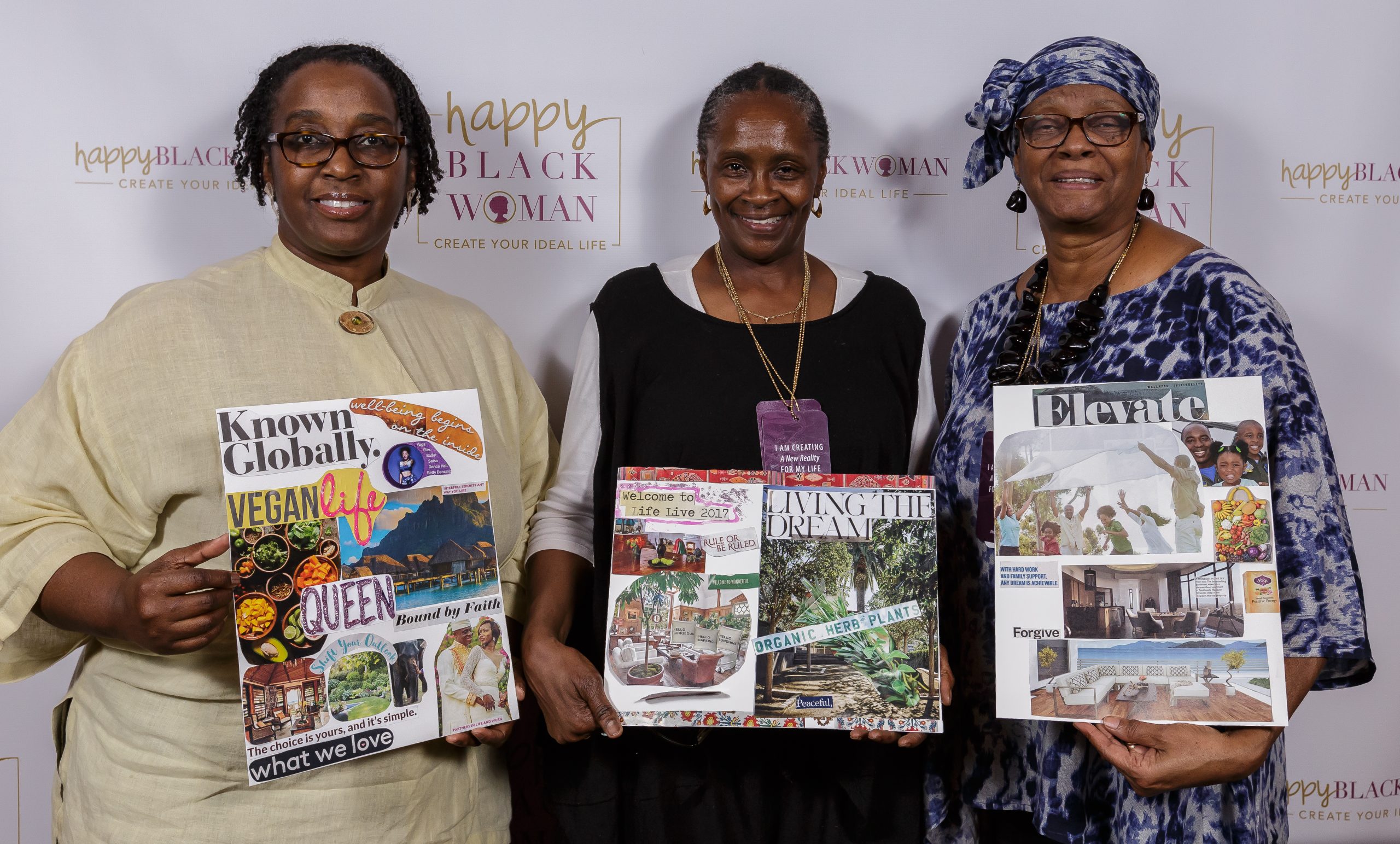 It's time to create the life you really want instead of settling for what you think you can have.
As Black women, so many of us have what I call "secret desires."
Secret desires are those longings of your heart that seem so crazy, so unrealistic and so "out of the box"… 
That you fear saying them out loud, let alone telling anyone else about them.
Do you have "secret desires" for your life?
Those big goals you've given up on because it's too painful to face the fact that you're nowhere close to reaching them.
Those big goals you've abandoned because "life happened."
Those big goals that you've downsized to ones that seem more "realistic" or "reasonable." 
If so, it's time to get reacquainted with the part of you that knows she's meant for MORE!
It's time to reignite more of your hopes and dreams.
It's time to experience more fun, excitement and joy.
It's time to do something more meaningful with your gifts, skills and expertise.
It's time to enjoy more financial wealth, abundance and freedom.
It's time to travel to more of the amazing places on your vision board.
It's time to be more of who you really are…
A child of God who deserves the BEST!
For over a decade, I've been teaching Black women all over the world how to create their ideal lives. 
And what I've learned is that it not only takes courage to take consistent action, but it also takes a squad of cheerleaders who can get behind you and help make it happen!
If you're ready to manifest your vision for every area of your life, I invite you to join me inside The Happy Black Woman® Academy. 

The Happy Black Woman® Academy is a life coaching membership for Black women with big dreams. Get the structure, support, accountability and sisterhood you need to make consistent progress on your goals!
The Happy Black Woman Academy is my signature personal transformation program that will help you create the life you want in 8 key areas: 








"You can do anything you want with your life and no one can stop you…but you!" 
– Rosetta Thurman
First, you will learn how to use Rosetta's signature Happy Black Woman® Method to evaluate and redesign your ideal life in 8 key areas. Then, you will choose 1-3 specific goal(s) that you would like to accomplish over the next 12 months. Inside the program, you will be held accountable to making progress on your goal(s) — with the help of our goal-setting workshops, group coaching sessions and an inspiring sisterhood. Give us a year and we will help you manifest your vision faster than you ever thought possible!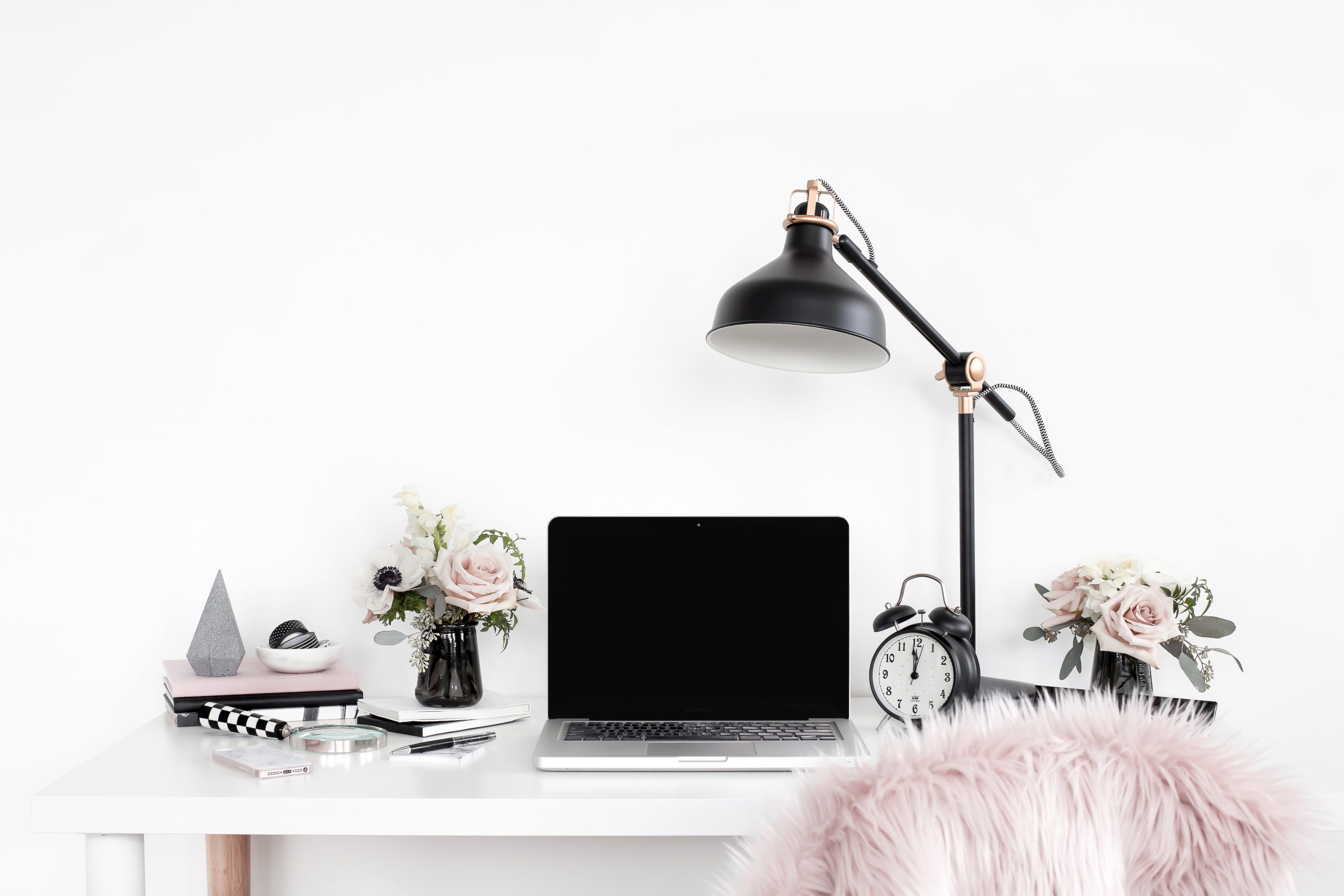 The Happy Black Woman® Method
The core curriculum for the Academy will walk you through our proprietary goal-setting process. It will show you exactly how to design a roadmap for your life in 8 key areas so that you can go from where you are to where you want to be. As you implement this method, you will be empowered to create the life you really want – instead of living on autopilot and repeating the same year over and over by default.
Monthly Goal-Setting Workshop
Our monthly goal-setting workshops are designed to provide you with built-in accountability to help you stay on track with your goals for the year. Every month, we will check in on your progress, celebrate your wins and help you create an aligned action plan for the next 30 days. We promise that you'll leave each of these workshops feeling fired up to take action!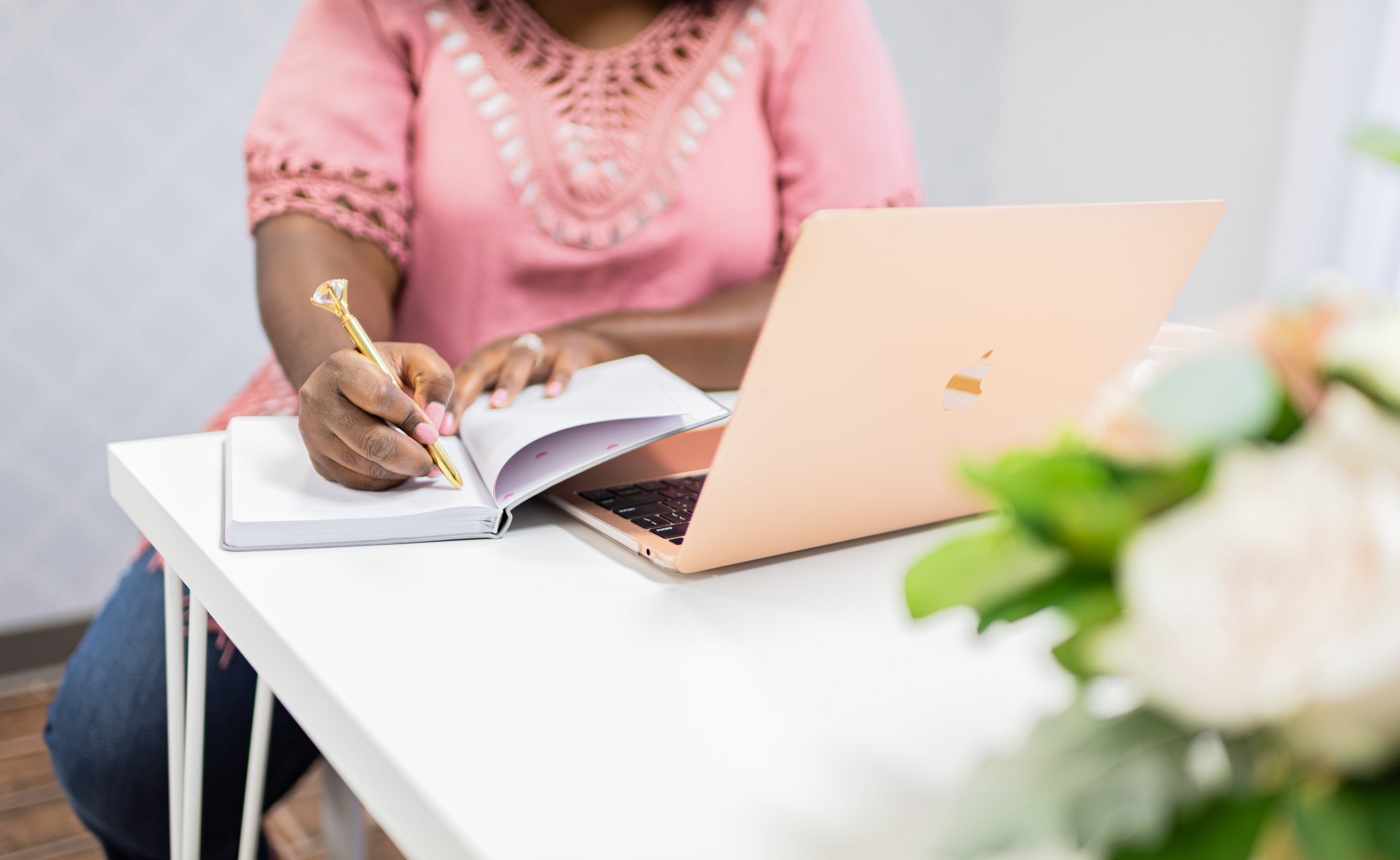 Monthly Group Coaching Session
Join our monthly group coaching session on Zoom where you can raise your hand and receive "hot seat style" coaching on a challenge that you are currently facing as you manifest your vision. Breakthroughs always happen when Black women get coached in our community! Even if you don't get coached directly, you will benefit from witnessing your Academy sisters get help on a topic that you didn't even know you needed.
Self-Coaching Tools, Resources & Video Vault
Inside the Academy membership site, you will get access to a a collection of self-coaching tools, including journaling prompts, affirmations, and mantras that will help you shift your mindset so that you can take action on your goals. Plus, dive into our official reading list, playlist and classic video training vault that will keep you inspired and uplifted as you manifest your vision!
Monthly Newsletter & Book Recommendation
We will kick off each month with our members-only newsletter as well as a corresponding book recommendation that many of your Academy sisters will be reading together! In addition to important announcements and reminders, you will also receive a monthly call schedule so that you can stay organized with the work you're doing in the program.
Private Members-Only Community
As a member in good standing, you will have access to our private Facebook group where you can celebrate your wins and receive support from your Academy sisters anytime you need it! Who knows? You may even meet your new bestie or accountability partner in the group!
BONUS!
Discounted Ticket to Manifest Your Vision 2024
As a member of the Happy Black Woman Academy, you will receive a discounted general admission ticket to attend our annual Manifest Your Vision LIVE 3-Day Transformational Experience, held every January in Florida! ($995 value)
There are 2 enrollment options available for The Happy Black Woman Academy: 1) An annual membership  (12 months) for $999 or a 2) monthly membership (1 month) for $99. By enrolling in the program, you are agreeing to automatic payments that will continue until you cancel. Your membership fee is non-refundable, however you can cancel your annual or monthly membership at any time by emailing support@happyblackwoman.com. Your cancellation will be effective at the end of the 12-month or 1-month billing period. Upon cancellation, you will no longer have access to the membership website or the private Facebook group.
Your Annual or Monthly Membership Includes:
1
ACCESS TO THE HAPPY BLACK WOMAN® METHOD
2
MONTHLY GOAL-SETTING WORKSHOP
3
MONTHLY GROUP COACHING SESSION
4
MONTHLY
NEWSLETTER & BOOK RECOMMENDATION
5
SELF-COACHING TOOLS, RESOURCES & VIDEO TRAINING VAULT
6
PRIVATE MEMBERS-ONLY FACEBOOK COMMUNITY
7
BONUS: A DISCOUNTED GENERAL ADMISSION TICKET TO MANIFEST YOUR VISION 2024! ($995 VALUE)
FREQUENTLY ASKED QUESTIONS
The Happy Black Woman® Academy is a coaching membership that is designed to help you take consistent action on your big goals every month. The truth is, success takes time. Your progress will be compounded as you take action and you will be able to evaluate and celebrate your results at the end of the year!

Along with The Happy Black Woman® Method core curriculum that guides you through creating your ideal life in 8 key areas, we will come together each month for a LIVE goal-setting workshop and group coaching session where you can get the structure, support, accountability and coaching you need to help you achieve your big goals.

In addition to the training, the workshops and the group coaching – it's really about the relationships you will build, the connections you will make and the friendships you will form throughout the year.

You will also be able to request an accountability partner from the group, organize meetups with members in your area and get members-only discounts on tickets to our live and virtual events!
Investing in working with Rosetta was life-changing for me. It increased my sense of visualization and what I thought about came about while on this journey. When one moves from the place of limiting thinking it stretches you to be a better version of yourself and gives you the confidence to go after your heart's desire. This is how I feel after finishing this work: l am embracing what God has for me and excited about what's next in my future!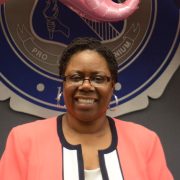 I was in a place of spiritual and emotional drought. My creativity, discipline and drive had become stagnant, and I had allowed myself to abandon my dreams and believe they could never become true. From day 1, I started to feel revitalized and hopeful. The discovery I made about myself during that very first assignment Rosetta tasked the group with, became my focal point for the following twenty days. Working with Rosetta helped me to do just that — get back to myself. There is a level of honest evaluation and self-examination involved in many of the assignments, which I found extremely helpful because they forced me to be vulnerable and truthful. Sometimes you have to break down before you can build up. rediscovered my love of journaling; began creating content for my blog; and began implementing some of the tools I learned from the daily assignments to help me move forward with my entrepreneurial plans and goals. Working with Rosetta reaffirmed my belief that I am a powerful, fierce and fabulous force who is on my way to big things!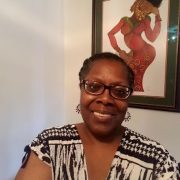 Working with Rosetta was an awesome experience! I learned so much about myself. One thing that I learned was that I am no longer hiding from the world. I am ready to be seen. The decision to sign up happened at the right time.  I was fully ready to move forward in my business. It was my time and my turn. This was the "go hard or go home" moment! The ideas in my head and in multiple notebooks needed a proven strategy to get things in motion. I was unable to attend the lives, but thank goodness for the replay! I would sit down and wait for the replay announcement then show up with an open mind and heart. The steps were simple but it required me to do the work.  The things learned can and will be implemented over and over again.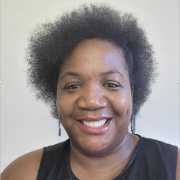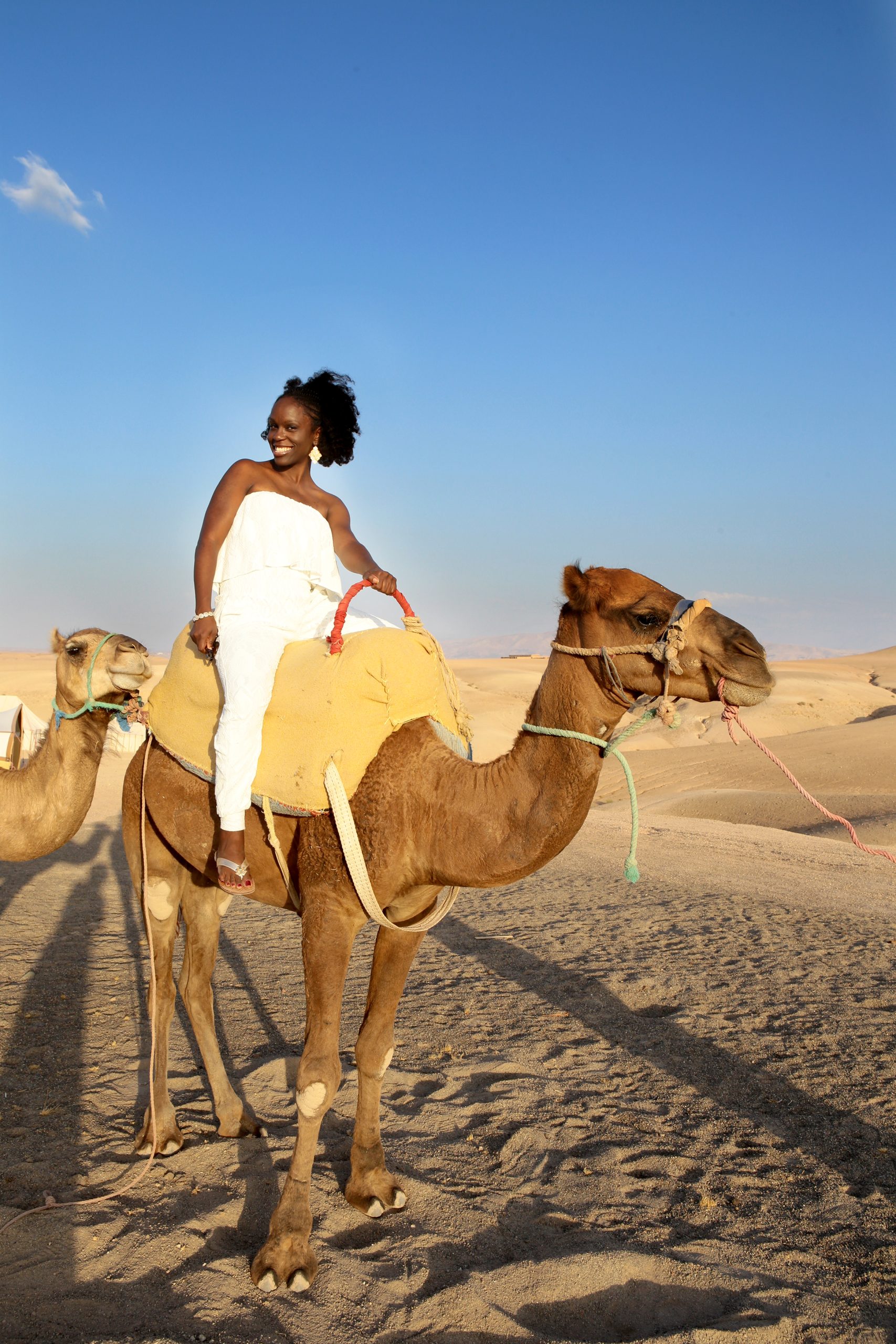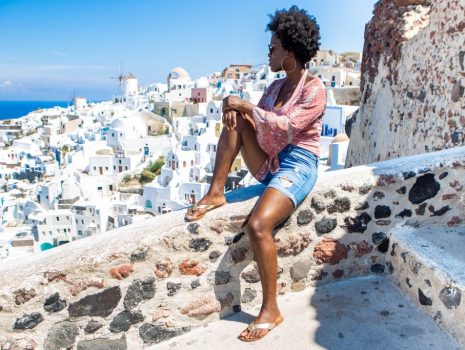 Rosetta Thurman created Happy Black Woman in 2010 as a blog to document her journey to transform her life.
As she began to write about her experiences from going natural to dating to quitting her job, to writing a book to starting a business to traveling the world, she met many other Black women who were on the same path.
Along the way, she discovered that there were thousands of ambitious women just like her who wanted to be happy, successful and free. In just a few years, the blog became so much more than a website. It grew into a tribe of like-minded Black women around the world!
Today, Happy Black Woman is a global Black women's empowerment brand that has been featured in Essence, Black Enterprise, SUCCESS, Entrepreneur, Blavity, Shondaland and more.
Our programs have helped thousands of Black women around the world to manifest the lives of their dreams.
Together, we are creating a new reality of what's possible for Black women to be, do and have. Most importantly, we are leading by example so that we can show other women and girls that they can do it, too!
Happy Black Woman is more than a brand. It's a movement. It's a lifestyle. It's a sisterhood. And yes, you can come sit with us!
We would love to support you! Please contact us via email at support@happyblackwoman.com or simply tap the button below so that our customer service team can assist you.