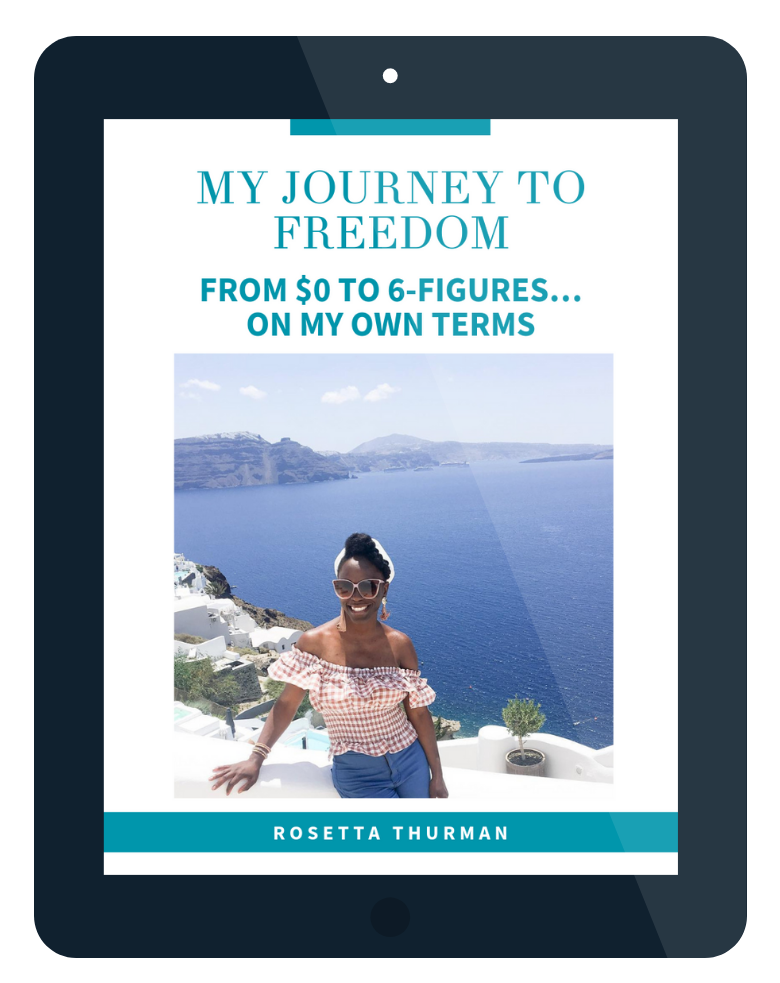 BEFORE YOU CAN GET WHAT YOU WANT,
YOU HAVE TO KNOW WHAT YOU WANT
In this ebook, I share my story about how I launched my first online business and quit my job less than 2 years later. I also include details about how I started my second business, PLUS all the ways I made money leading up to my first 6-figure year! I hope that this ebook inspires you as you rise into your next level of happiness, success and freedom!