Welcome to a supportive community for
Black women who want it ALL.
Founded by life and business coach Rosetta Thurman, our mission is to empower Black women to create their ideal lives. We teach you how to transform your mindset so that you can manifest the life and business of your dreams!

are you ready to change your life?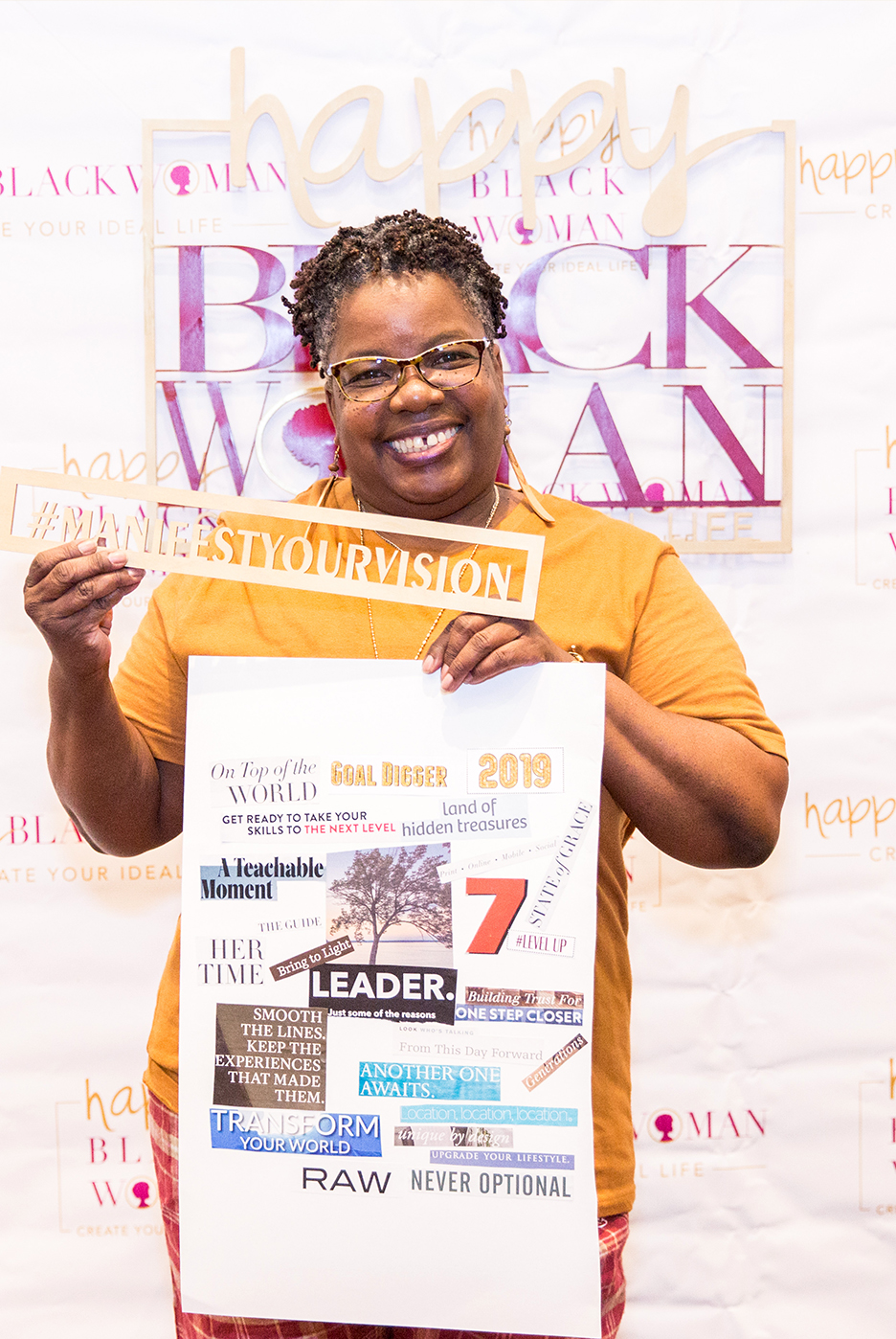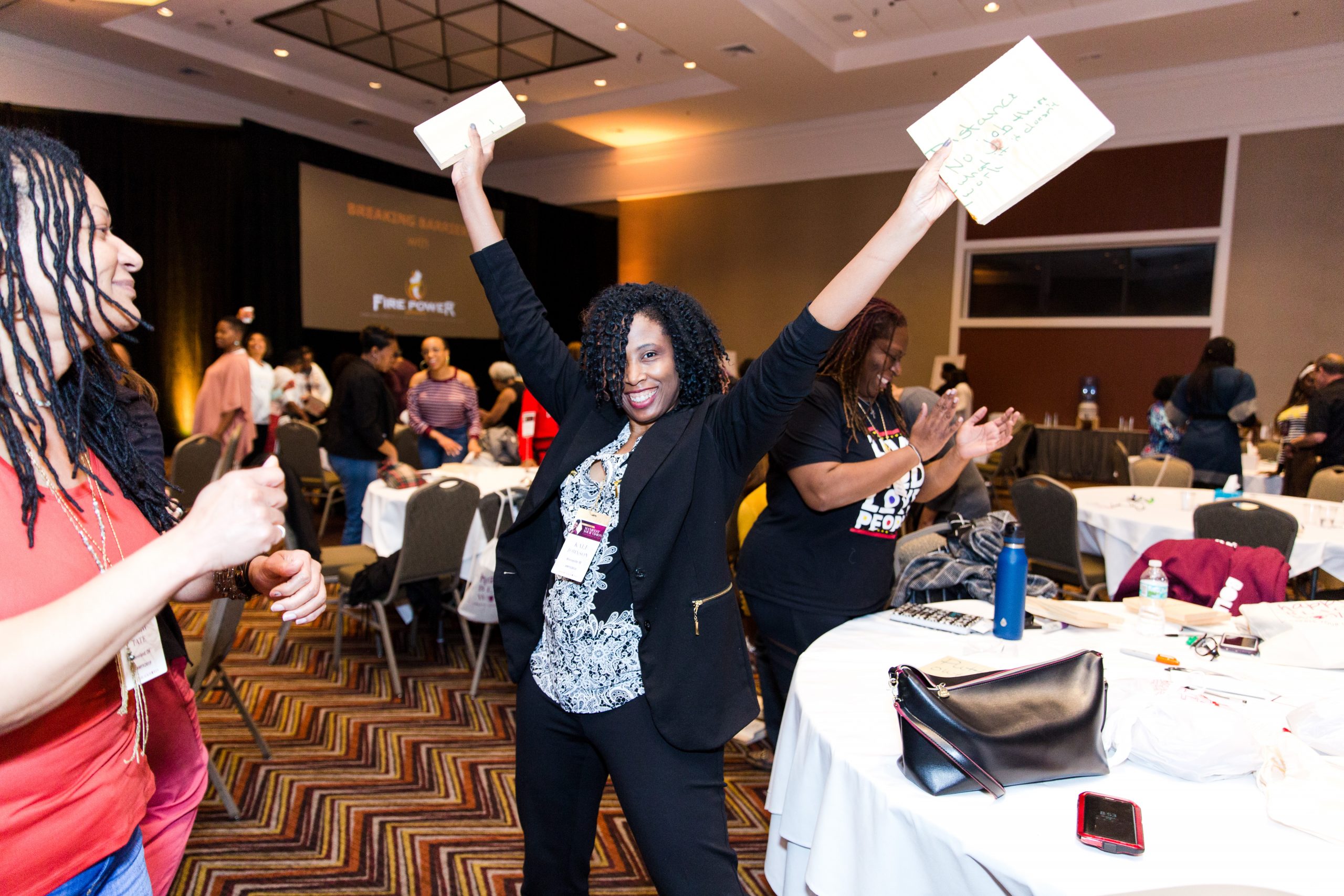 It's time to get what you really want instead of settling for what you think you can have.
This is the moment your soul has been waiting for. Now is your chance to decide to do the work to become the woman you know you were meant to be. Together, we will dream. And then we will make the dream real.
So how do you make sure that this year will be the year that the beautiful images you put on your vision board will come to life? That this year will truly matter?
You lock in your commitment to your big vision.
You release your fear of giving up on your goals or procrastinating and slacking off…again.
You prevent yourself from allowing people, situations and circumstances to distract you and take yourself out of the game.
You give yourself permission to dream again.
And then…
You actually allow yourself to manifest the dream.
But – you don't have to do it alone.
You get to choose to have a fierce coach and a loving community who will support you, hold you accountable and remind you of who you really are.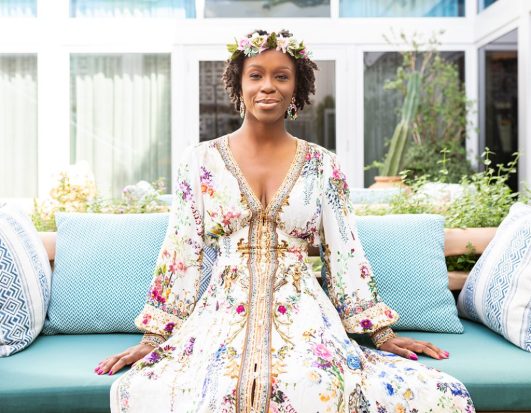 This program is a powerful invitation to take your life and business to the next level.
The Happy Black Woman Academy is our signature group coaching program for Black women that guides you through Rosetta's step-by-step process of designing, planning and creating your ideal life in 8 key areas.








The program includes 8 core training modules, plus a LIVE monthly group coaching call where you can get coached on any area of your life that you desire support with.
This program will help you achieve your goals faster than you ever thought possible!
This is the magic of the Happy Black Woman Academy. Prepare to have your mind blown, life transformed and a fire lit under you to take your life and business to the next level! 
Investing in working with Rosetta was life-changing for me. It increased my sense of visualization and what I thought about came about while on this journey. When one moves from the place of limiting thinking it stretches you to be a better version of yourself and gives you the confidence to go after your heart's desire. This is how I feel after finishing this work: l am embracing what God has for me and excited about what's next in my future!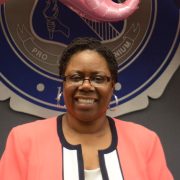 I was in a place of spiritual and emotional drought. My creativity, discipline and drive had become stagnant, and I had allowed myself to abandon my dreams and believe they could never become true. From day 1, I started to feel revitalized and hopeful. The discovery I made about myself during that very first assignment Rosetta tasked the group with, became my focal point for the following twenty days. Working with Rosetta helped me to do just that — get back to myself. There is a level of honest evaluation and self-examination involved in many of the assignments, which I found extremely helpful because they forced me to be vulnerable and truthful. Sometimes you have to break down before you can build up. rediscovered my love of journaling; began creating content for my blog; and began implementing some of the tools I learned from the daily assignments to help me move forward with my entrepreneurial plans and goals. Working with Rosetta reaffirmed my belief that I am a powerful, fierce and fabulous force who is on my way to big things!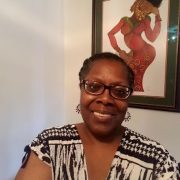 Working with Rosetta was an awesome experience! I learned so much about myself. One thing that I learned was that I am no longer hiding from the world. I am ready to be seen. The decision to sign up happened at the right time.  I was fully ready to move forward in my business. It was my time and my turn. This was the "go hard or go home" moment! The ideas in my head and in multiple notebooks needed a proven strategy to get things in motion. I was unable to attend the lives, but thank goodness for the replay! I would sit down and wait for the replay announcement then show up with an open mind and heart. The steps were simple but it required me to do the work.  The things learned can and will be implemented over and over again. I am proud of myself for taking a chance by Investing, completing the work, and graduating. Thank you for sharing your knowledge and being my accountability partner during this process. Lastly,  when I saw the graduation post I was in tears. You shared a beautiful opportunity and I will be forever thankful. Thank you for everything!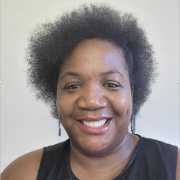 I thoroughly enjoyed working with Rosetta. I never thought I would come up with a concept to teach a course. However, after completing Module 1, I realized that it was possible. I felt very confident launching my course because of Rosetta's guidance. I give this training 5 stars!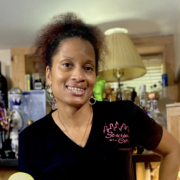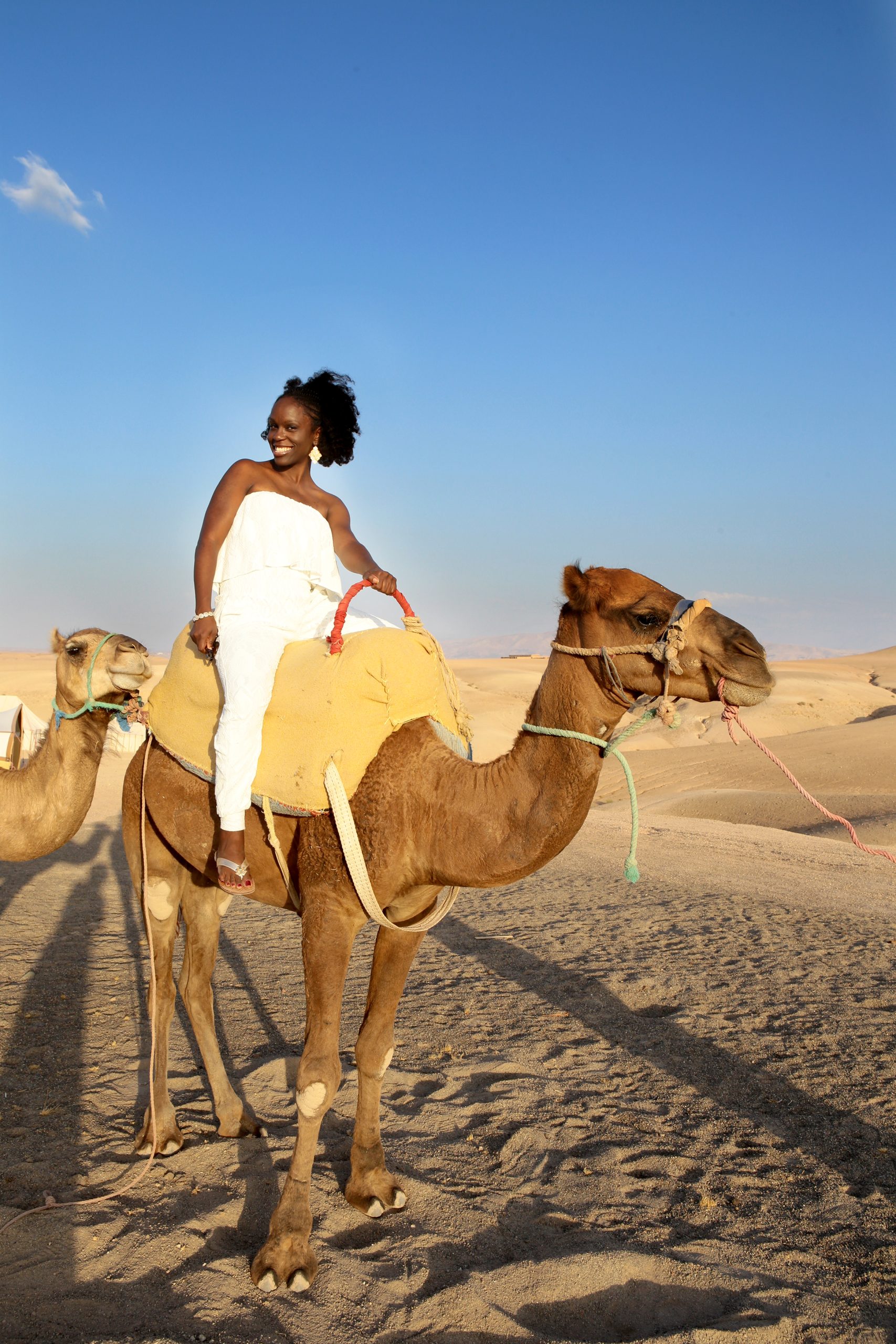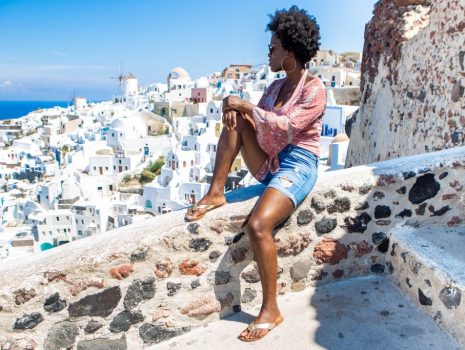 Rosetta Thurman created Happy Black Woman in 2010 as a blog to document her journey to transform her life.
As she began to write about her experiences from going natural to dating to quitting her job, to writing a book to starting a business to traveling the world, she met many other Black women who were on the same path.
Along the way, she discovered that there were thousands of women just like her who wanted to be happy, successful and free. In just a few years, the blog became so much more than a website. It grew into a tribe of like-minded Black women around the world!
Today, Happy Black Woman is a global Black women's empowerment brand that has been featured in Essence, Black Enterprise, SUCCESS, Entrepreneur, Blavity, Shondaland and more.
Our programs have helped thousands of Black women around the world to manifest the lives and businesses of their dreams.
Together, we are creating a new reality of what's possible for Black women to be, do and have. Most importantly, we are leading by example so that we can show other women and girls that they can do it, too!
Happy Black Woman is more than a brand. It's a movement. It's a lifestyle. It's a sisterhood. And yes, you can come sit with us!
The Happy Black Woman Podcast is for Black women who want it ALL. If you're ready to create your ideal life, then you are definitely in the right place. Join life and business coach Rosetta Thurman to get the inspiration, motivation and "tough love" you need to manifest the life and business of your dreams!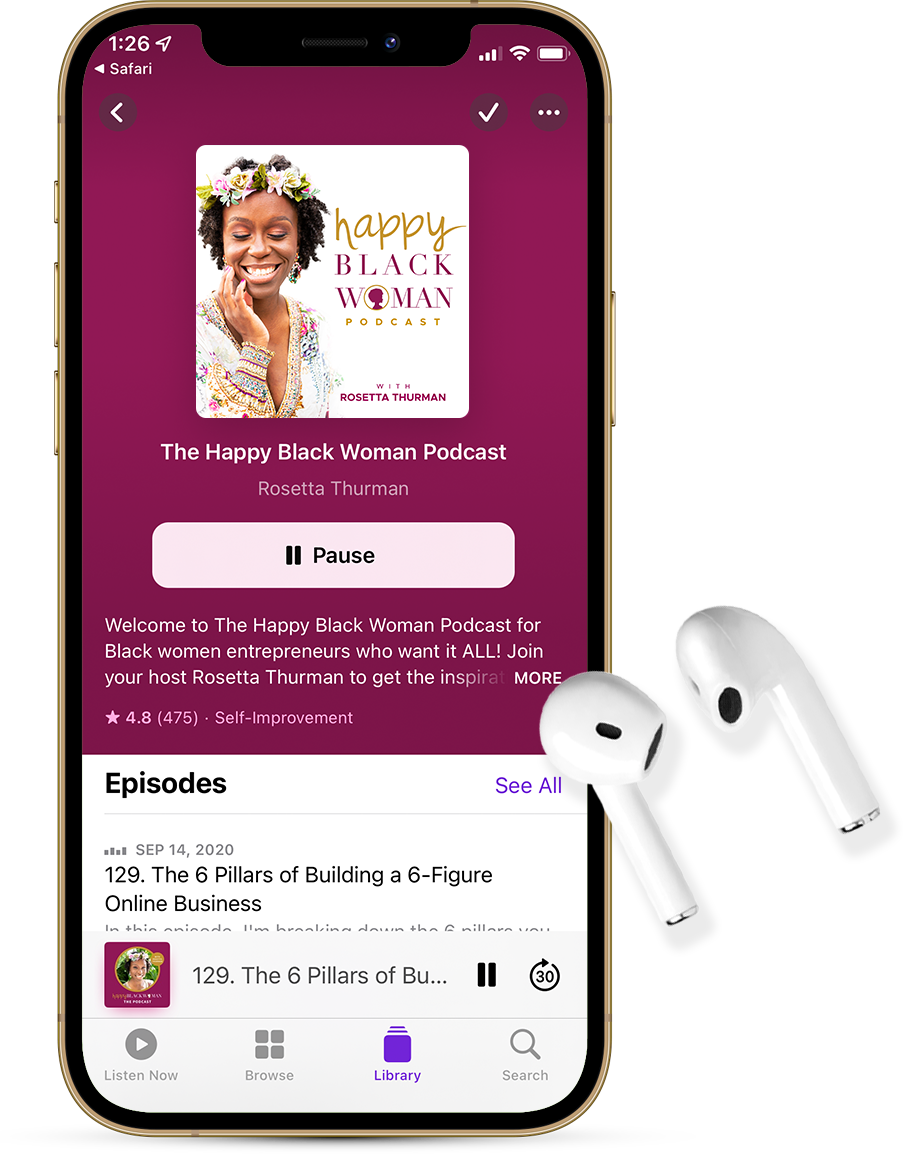 Enter your first name and email address below to download your free copy of the Happy Black Woman® Manifesto, plus a complimentary subscription to Rosetta's private daily newsletter!