Rosetta Thurman is the Founder of Happy Black Woman® and a life and business coach for Black women who want it ALL.
She has worked successfully with a variety of audiences including women's organizations, nonprofits, businesses, associations, foundations, young professionals groups, fellowship programs, universities and civic groups.
Rosetta's keynotes and workshops are inspiring, interactive and motivational, designed to help participants take immediate action.
The topics below can be delivered as a keynote, workshop, breakout session or webinar. Additional topics can be customized at your request.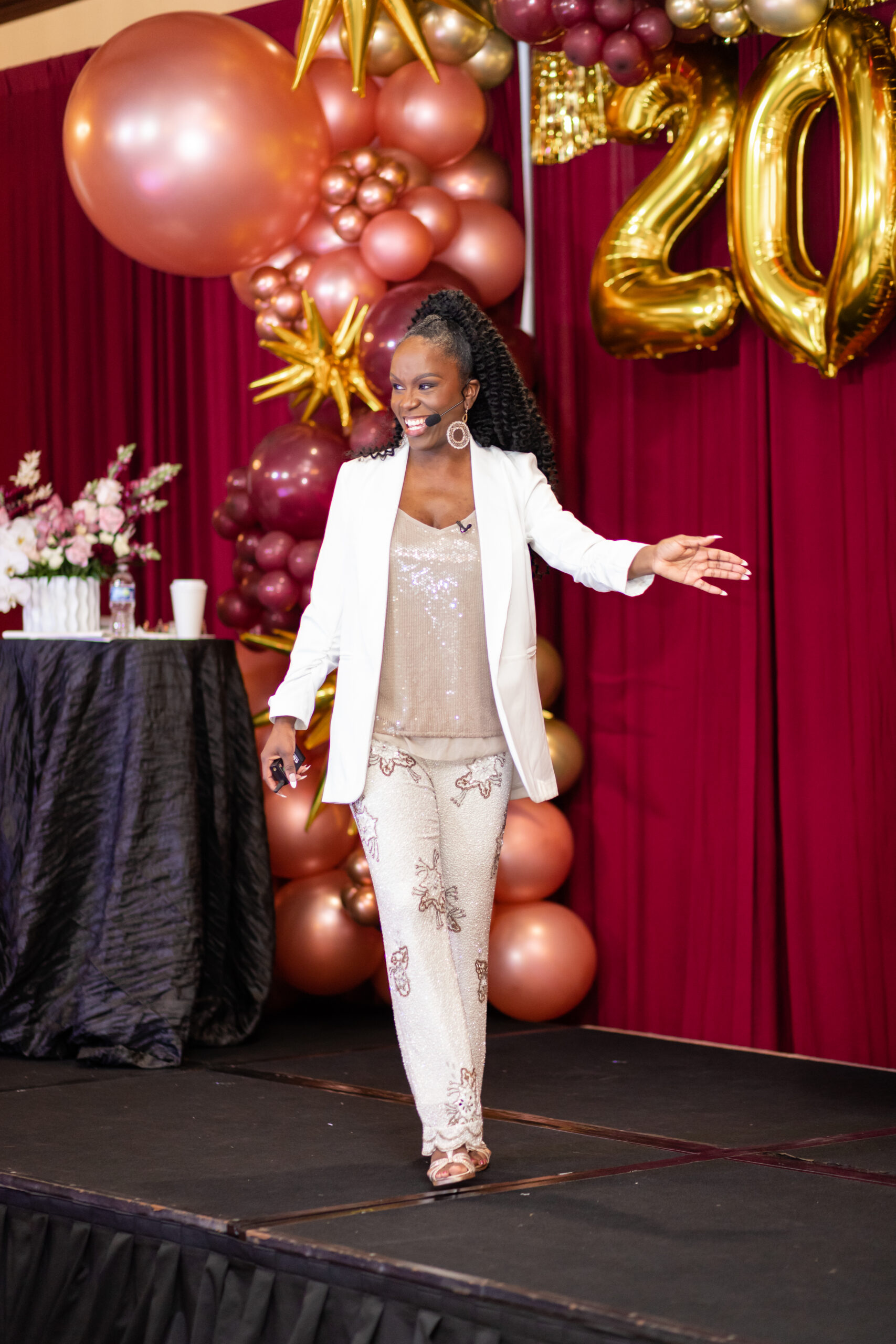 HOW TO DEVELOP A PERSONAL MISSION STATEMENT AND LIVE A MORE MEANINGFUL LIFE
Is it time for you to stop settling for a mediocre life and admit that you were meant for MORE? Are you at a point where you're ready to set new, exciting goals for yourself but still struggling to figure out what you want to do next? If you answered "yes" to any of those questions, then this seminar will walk you through powerful goal-setting and manifestation strategies designed to help you create the life of your dreams!
HOW TO DEVELOP A PERSONAL MISSION STATEMENT AND LIVE A MORE MEANINGFUL LIFE
Most organizations have a mission statement to guide their work. But imagine how much more focused you could be if YOU had a mission statement for your life? Having a clear outline of what's most important to you, what you want to achieve, and, ultimately, who you want to become can lead to a happier, more meaningful life. Everyone has a purpose for being on earth, yet most of us are not acting in alignment with why we're here or what we're meant to be doing with our lives. To date, Rosetta has taught hundreds of people all over the country how to develop their own personal mission statements. This powerful self-discovery workshop will guide you through an eye-opening process that will change the way you live your life.
5 WAYS TO GET BACK ON TRACK WITH YOUR GOALS
As a woman, it's so easy to lose sight of what YOU truly want to do because you can get wrapped up in your business or career, not to mention what your family, kids, spouse and friends are asking of you. But being too "busy" or "overwhelmed" to truly LIVE your life is a disempowered place to be. This motivational workshop will show you how to get back on track with your goals – without all the stress and the drama that's been keeping you stuck.
BOOK
ROSETTA
If you're interested in booking Rosetta to speak, please fill out the speaker request form below so that we can learn more about your event!