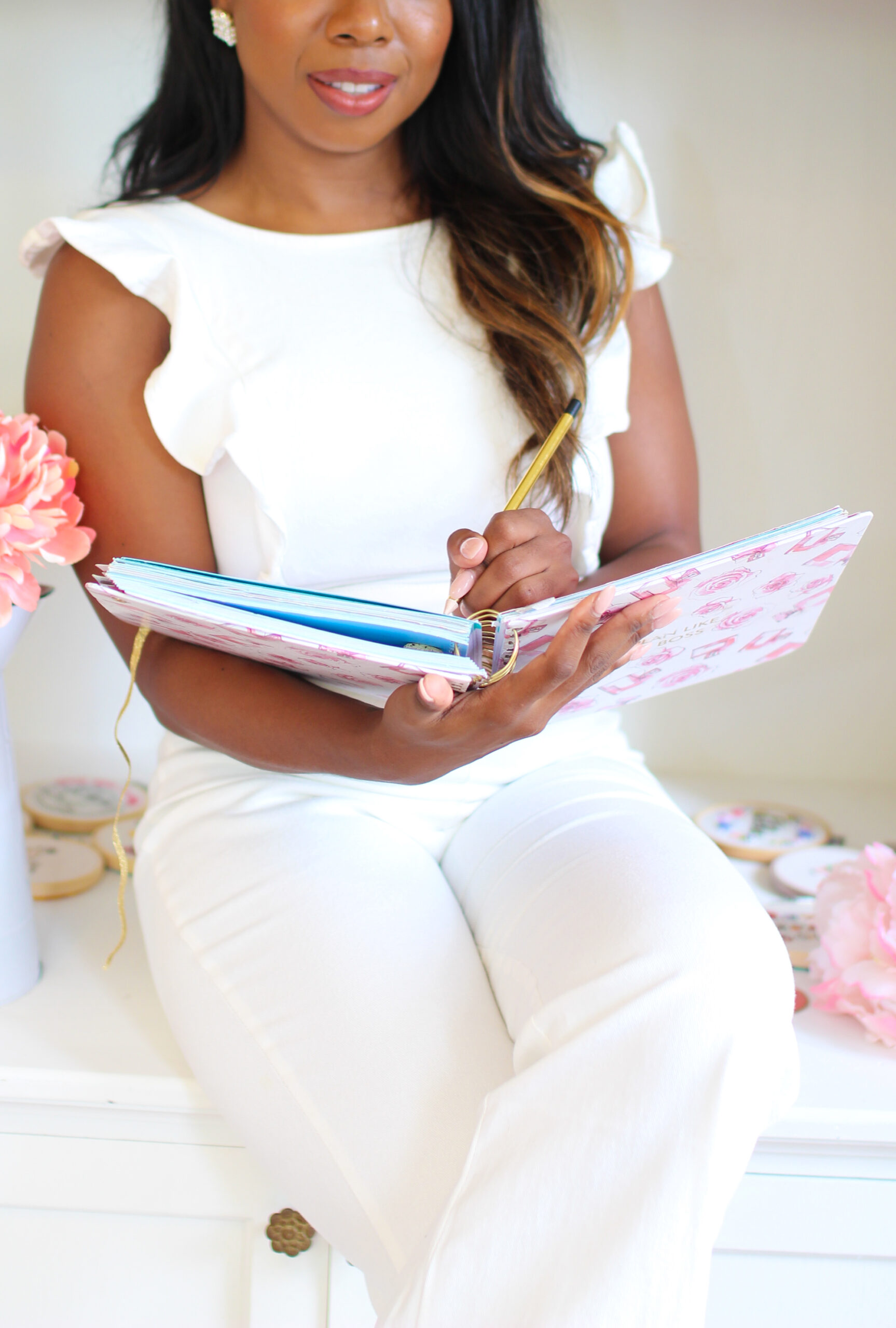 Sometimes, all you need is an encouraging word from a fellow sister who has already achieved success. It helps to hear wisdom from Black women who have been through the fire and come out on the other side, especially in the face of challenges and failures and disappointments. That's why I get so inspired by reading and sharing positive quotes from black women I admire!
Below is a compilation of 27 brilliant quotes by successful Black women, from actresses to writers to entertainers to business leaders to social activists. Please use them as motivation for your own journey and share this post on social media!
Quotes by Black Women on Handling Failure:
"Mistakes are a fact of life. It is the response to the error that counts." – Nikki Giovanni
"Don't sabotage your own greatness by succumbing to failure." – Terri McMillan
"You may encounter many defeats, but you must not be defeated. In fact, it may be necessary to encounter the defeats, so you can know who you are, what you can rise from, how you can still come out of it." – Maya Angelou
"Think like a queen. A queen is not afraid to fail. Failure is another steppingstone to greatness." – Oprah Winfrey
"The triumph can't be had without the struggle." – Wilma Rudolph
"Just don't give up what you're trying to do. Where there is love and inspiration, I don't think you can go wrong." – Ella Fitzgerald
"'I can't' are two words that have never been in my vocabulary. I believe in me more than anything in this world." – Wilma Rudolph
"Challenges make you discover things about yourself that you never really knew. " – Cicely Tyson
Quotes By Black Women on Dealing With "Haters":
"All I can tell you really, is if you get to the point where someone is telling you that you are not great or not good enough, just follow your heart and don't let anybody crush your dream." – Patti Labelle
"Never be limited by other people's limited imaginations."
 – Dr. Mae Jemison
"Surround yourself with only people who are going to lift you higher." – Oprah Winfrey
"No person has the right to rain on your dreams." – Marian Wright Edelman
"The important thing is to realize that no matter what people's opinions may be, they're only just that – people's opinions. You have to believe in your heart what you know to be true about yourself. And let that be that." – Mary J. Blige
"One of the lessons that I grew up with was to always stay true to yourself and never let what somebody else says distract you from your goals. And so when I hear about negative and false attacks, I really don't invest any energy in them, because I know who I am." – Michelle Obama
"There's always something to suggest that you'll never be who you wanted to be. Your choice is to take it or keep on moving." – Phylicia Rashad
"Accept and acknowledge your own brilliance. Stop waiting for others to tell you how great you are! Believe it for yourself and about yourself." – Iyanla Vanzant
Quotes by Black Women on the Value of Hard Work:
"Nothing will work unless you do." – Maya Angelou
"Keep working hard and you can get anything that you want. If God gave you the talent, you should go for it. But don't think it's going to be easy. It's hard!" – Aaliyah
Whatever our dreams, ideas or projects, we plant a seed, nurture it and then reap the fruits of our labor. Oprah Winfrey
"I had to make my own living and my own opportunity. But I made it! Don't sit down and wait for the opportunities to come. Get up and make them." – Madame C.J. Walker
"Until you dig a hole, you plant a tree, you water it and make it survive, you haven't done a thing. You are just talking." – Wangari Maathai
"You don't make progress by standing on the sidelines." – Shirley Chisholm
"Whenever I feel bad, I use that feeling to motivate me to work harder. I only allow myself one day to feel sorry for myself. When I'm not feeling my best I ask myself, 'What are you gonna do about it?' I use the negativity to fuel the transformation into a better me." – Beyoncé
"You can't just sit there and wait for people to give you that golden dream. You've got to get out there and make it happen for yourself." – Diana Ross
"Dreams are lovely. But they are just dreams. Fleeting, ephemeral, pretty. But dreams do not come true just because you dream them. It's hard work that makes things happen. It's hard work that creates change." – Shonda Rimes
"I am a woman who came from the cotton fields of the South. From there I was promoted to the washtub. From there I was promoted to the cook kitchen. And from there I promoted myself into the business of manufacturing hair goods and preparations…I have built my own factory on my own ground." – Madam C.J. Walker
"Discipline is not a dirty word. There is far more freedom and opportunity for creativity and success in enjoying discipline. Years ago someone I very much respect told me the reason they were successful is that they embraced doing what other people resent or are reluctant to do." – Janice Bryant Howroyd 
If you enjoyed these inspirational quotes by Black women, take the next step and download your free copy of The Happy Black Woman Manifesto!